Tounet heat stripping Ploërmel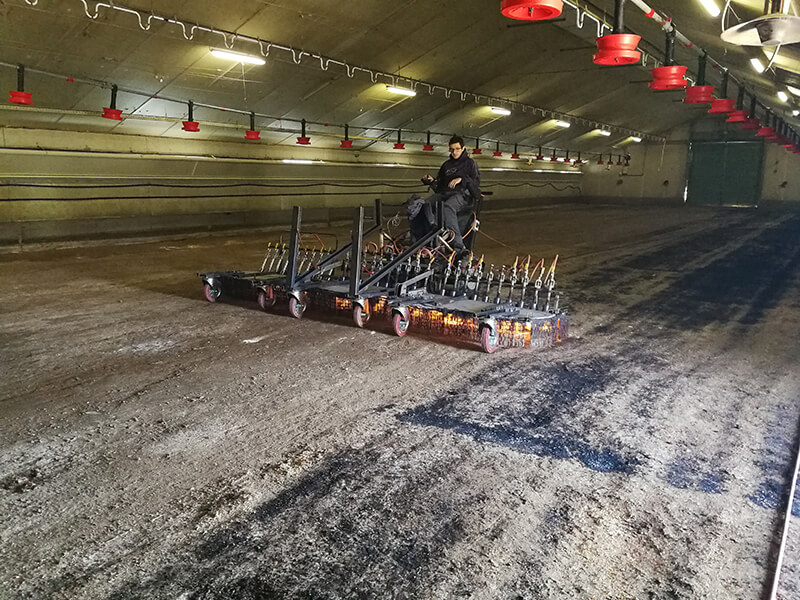 TOUNET was founded in 1994 by Luc PAPETA, and since 2005 has specialized in specific flame-related applications:
Heat stripping of stable floors
Stripping of facade and swimming pool tiles 
Stripping of pavers and pavements in streets, on sidewalks and squares.
It is currently developing new products Heat disinfection of floors of poultry-breeding and farm buildings (cattle, pigs, goats, …)
In 2007, Antoine PAPETA joined his father to operate and develop new markets.
Since the stripping business began, the company has constantly endeavoured to improve its equipment to boost the working capacities (from 150 m²/day in 2005, we had increased to 600 m²/day by the beginning of 2014).
From a 25 cm wide torch, which was pushed and was difficult to adjust, the company gradually adopted a 50 cm wide torch, and finally a 1.20 m wide unit driven by an electric tractor, with a protective cabin for the operator mounted on top.
The company has nevertheless kept smaller equipment for work on jobs where access is difficult.
Using our services guarantees that you will get the right advice for your needs.