Poultry-breeding disinfection
Poultry-breeding floor disinfection
Heat disinfection eradicates most of the diseases associated with breeding buildings. Has good results also in eliminating other insects such as the small Tenebrio (mealworm beetle), which is catastrophic for building insulation.
The application of an air-gas flame makes it possible to raise the temperature to 1950°C.
This destroys most living organisms. The moving speed of the system (from 1m/min to 3 m/min) determines the exposure time of the floor and therefore how effective the disinfection is.
Our equipment can also be used to disinfect vertical surfaces when necessary.
Currently, our machines can disinfect 4m wide strips on each pass, enabling us to work quickly (clay floors: 500 m²/h – concrete floors from 800 to 1200 m²/h depending on the maximum temperature the slab can take).
From its experience in working with flame, TOUNET has developed a specialized oven, and can provide you with a disinfection service. The service is defined in conjunction with the breeder, the cooperative and the veterinarian according to the constraints.
Disinfection is environmentally friendly, simple in its design, effective and economical. It will not damage surfaces and dispenses with the need for chemicals, making the process environmentally friendly, and it also complies with the Ecoantibio Plan.
The machine used can also be used to disinfect the surroundings of the building (provided they can be driven over).
The equipment can be mounted to pallet forks, so that farmers can perform some operations on their own.
This makes the speed of coverage greater and optimises the service cost.
Poultry-breeding building floor disinfections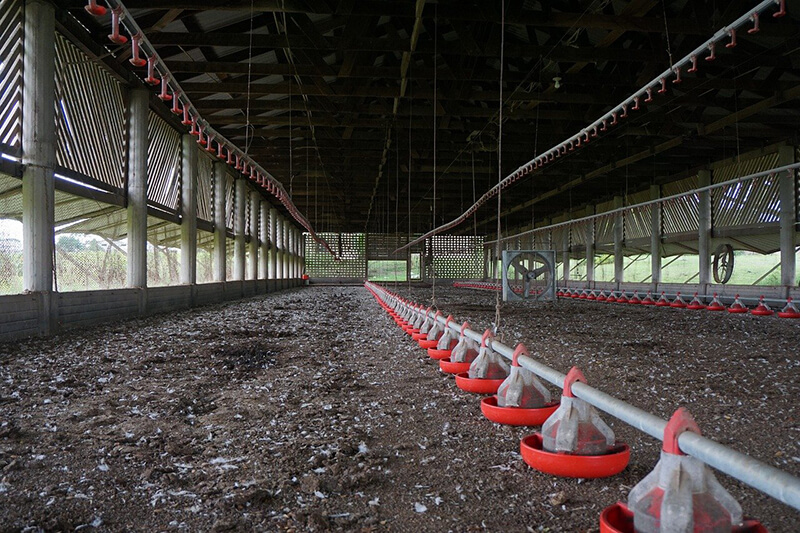 Principle
This process is most often used in the poultry industry, eradicating most of the diseases affecting livestock buildings.
Heat disinfection is a process using an air-fuel flame.
On clay floors, this process is a way of maintaining a temperature of 100 °C for 1 minute to a depth of up to 3 cm.
Benefits
Destroys most disease-causing living organisms, such as coccidia.
Other harmful insects such as the small mealworm beetle, which is catastrophic for building insulation, are also destroyed. (1)
The process is environmentally friendly and makes for lower chemical consumption.
Reduced mortality rate
Productivity gain (faster weight gain).
Less use of antibiotics (compliance with the ecoantibio plan).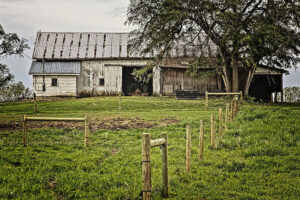 Enables us to work on every type of building
We manufacture our own machines for heat disinfection.
We offer a disinfection service, rental of disinfection machines, and sale of this equipment.
Together with our customers, we constantly endeavour to improve the performance of our machines.
We can disinfect surface areas of up to 4m wide in one pass.
(1) The harmful small mealworm beetle often causes widespread damages to farm building insulation. The mealworm beetle is also a major vector of pathogens affecting poultry, for instance, various sources of salmonella, E. coli, coronavirus…